Sep 9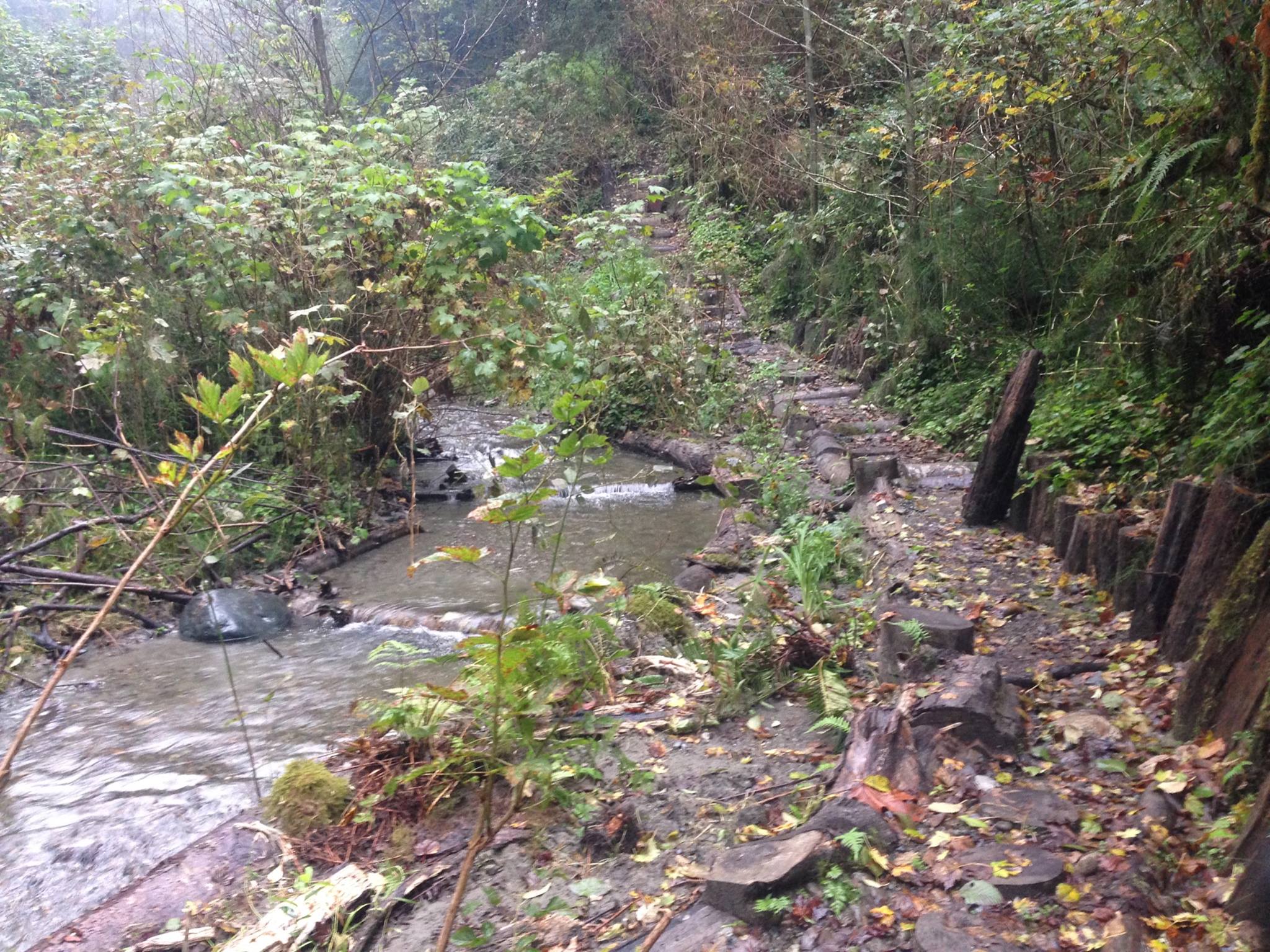 In mid-July, a few members of Stewards of Wood Creek Everett (SWCE - that is our new, official name) met with Deputy Mayor Nick Harper, Council Member Paul Roberts, and representatives from Forterra, a prominent land conservation non-profit in the Pacific Northwest.
The following is a direct quote from the outline the Deputy Mayor Nick Harper provided following the meeting. It describes potential options and next steps for interested community members to work collaboratively with the City administration and City Council to explore conservation options to effectively surplus and transfer its interest in Wood Creek:
"Those next steps include, but may not be limited [emphasis added] to, the following:
Establish an agreement between the Parties outlining shared goals and distinct outcomes being worked towards
Begin a robust process to determine the true fair market value of the Property, including prospective development limitations as the result of actual (e.g. geotechnical analysis), or desired environmental conditions, ecological values, potential carbon sequestration, mitigation opportunities, etc.;
Investigate all available alternative tools by which the City, and its Utility, can be made whole financially;
Determine a realistic timeline to accomplish this, including the possibility of a phased transaction over what could be a number of years;
Understand available funding strategies; and
Return recommendations to Administration and City Council with a proposed action plan.

 As we discussed, there will certainly be some twists and turns along the way given the complex nature of these types of real estate transactions. Building trust between the parties, and establishing clear principles of engagement will be important so that we have a process that is transparent, predictable, and as fair as possible."
Deputy Mayor Harper further committed to attending one of our upcoming SWCE meetings with appropriate staff to speak on behalf of the City, answer questions, and address some of the concerns of our neighbors. It is worth noting that while we have a verbal commitment from the Mayor's representative on this issue to explore conservation options, possible surplus and sale for residential development purposes, particularly of the 15 acres of "flat" area, is not off the table.
During forest tours for Mayor Franklin and five Council Members, one of our main talking points have been the indicators of landslide and erosion risk in the forest. As the City Council lead on Wood Creek, Member Roberts emphasized his strong concerns in this area. Both he and the Deputy Mayor agreed that because of Washington State law relating surplus land, any decision on how to transfer interest of Wood Creek would need a more comprehensive appraisal informed by a detailed geotechnical analysis.
Even for preservation options, the land's value would need to be assessed so that the correct (non-profit) fundraising goal could be targeted for legal transfer or purchase of the property for conservation purposes.
We need volunteers! 
If you would like to join the effort to preserve Wood Creek, email info@savewoodcreek.org. We especially need community and neighborhood outreach, marketing, accounting, legal, and administrative volunteers.

For More Information
Please subscribe to updates at www.savewoodcreek.org
This entry was posted on September 9, 2020 at 1:49 AM and has received 67 views.
Comments
There are currently 0 comments.
Download attachment.
Jul 11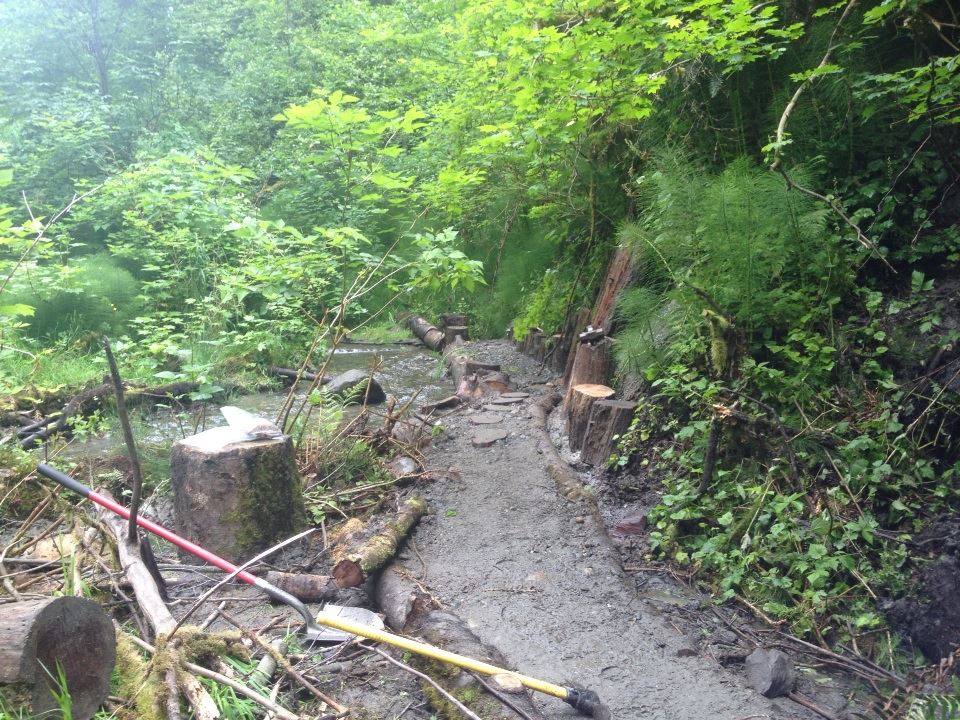 The full PDF formatted July 10th newsletter can be downloaded by clicking the button below. If you don't have a capable pdf viewer, scroll down to read a summary of the newsletter.
---
State of the Forest
With all the effort and involvement of members of the neighborhood, we have earned a delay of any decisions about the forest by the city. However--the issue is definitely not off the table entirely.
We have discovered that the forest was being considered for surplus by the city to be made available for sale to developers as early as 2018, but its inclusion was delayed until this year. The city council is planning to revisit the issue again by the end of the summer.
So we only have a brief window of opportunity.
The mayor, while recognizing the beauty and value of the forest, also has concerns about the space providing no benefit, financial or otherwise, to the wider city. The population of Everett has more than doubled in the past 30 years, and space to build new homes is becoming harder to find, so unless the forest provides some other benefit, it will be reinvestigated as a potential build site.
The folks who meet every week on Thursday at 6:30 p.m. (the meeting details are always available on the Save the Wood Creek Forest website) are seeking ways that the forest can be a benefit to the city, so that we can ensure its preservation for the future.
We have had positive responses from city officials, so there is hope that if provided with other, responsible options, the city council and/or mayor may be open to proposals for Wood Creek forest. In no particular order, some of the options we're exploring include:
Working with the city to earn grants that would give them funds to preserve the Wood Creek forest area
Working with Forterra (learn more about Forterra at https:// forterra.org/) to turn Wood Creek forest into a preserved parcel
Working with the City of Everett to create a land bank that allows developers to pay to support Wood Creek forest any time they need to remove trees or to build in more isolated areas within Everett
Gaining support from other nature and environmental groups is also a priority
Finally, as a medium-term solution (may be 18+ months), rezoning the area to some designation other than R1 is being pursued
This entry was posted on July 11, 2020 at 1:48 AM and has received 117 views.
Comments
There are currently 0 comments.
Download attachment.